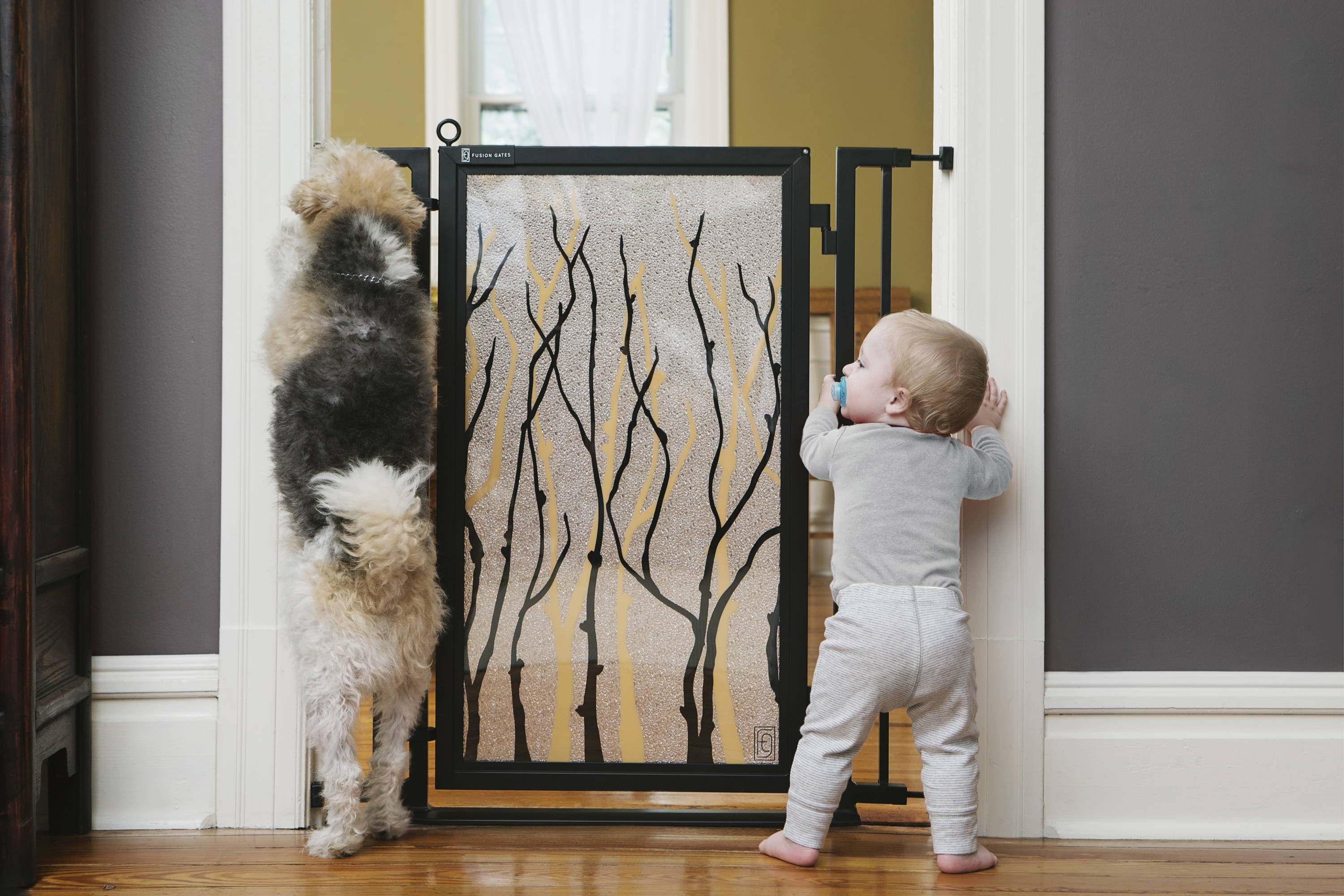 The best interior designers will insist your home should tell your story. Hmmmm…if this is true then the iron-barred safety gate reluctantly set up in our dining room several years ago may have told the story of The Potters Who Lived in a Zoo. At the time my four spirited children were all under the age of 9. We had a one-year-old dog that liked to "collect" people stuff and a new puppy that, in his first week home, proudly presented us with a dead squirrel…personally delivered right to my bedroom. Did I mention the possum that lived in our wall for a month?
The thing is our house was and still is crazy and setting boundaries, a definite necessity. But, above all, it was filled with life, excitement and its own kind of harmony…and that is the story I want my home to tell.
Our stories and personalities are as diverse as our families and our dogs. Some are dramatic and colorful, some conventionally traditional and still others an eclectic mix of the unexpected.
IIt is this diversity that inspired me to build the Fusion Gate™ with a patented interchangeable art screen system that allows you to choose the design that best illustrates your home's character. Uncomplicated, intuitive and reliable, the Fusion Gate™ plays its role perfectly as a highly functional yet discreet statement of style.
What is the story of your home? Are there pieces in your home that represent just who you are? We would love to hear from you and see pictures of the main characters in your home (especially the four-legged ones).
Find us on Instagram, Facebook, Twitter and Pinterest.
Thank you for being part of our adventure!
Donna
---
Giving Back - It's What We Are Passionate About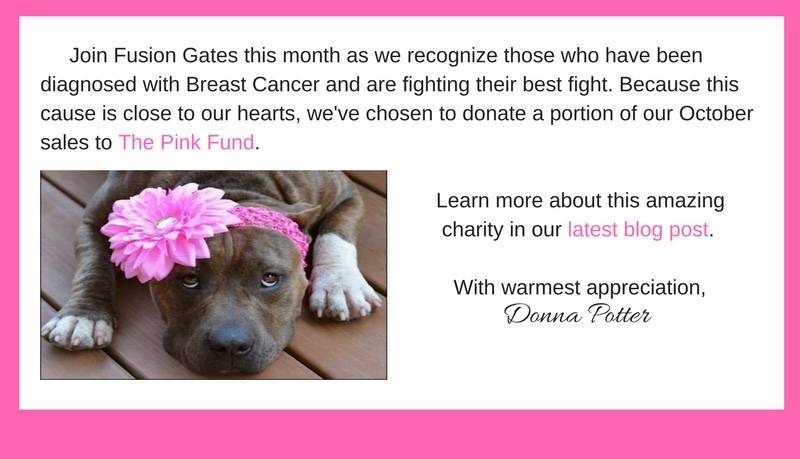 When developing our business plan and towards the future, we wanted to make sure that we are continually giving back. It's important to us to be compassionate and do what we can to leave this world a better place.

Every year, we continue to support The Pink Fund. If you've read our blog post, you'll know that cancer has had a personal effect on us and, in addtion to the physical toll that treatment can have on the body, we also know that, for many, there can also be a financial toll. The Pink Fund helps those in treatment pay their bills and help sustain their families financially.

If you haven't read our blog post, check it out here and remember that a portion of every gate containing the Pink Songbirds screen or a portion of the screen purchase itself is donated to The Pink Fund to support their mission of helping others.